Available industries:
Chemical Industry
Project boiler medium:
Steam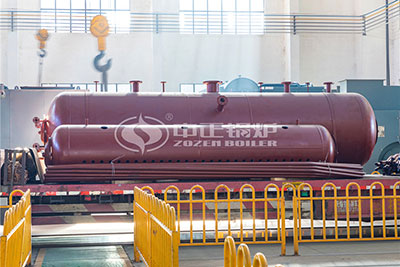 Case Introduction
Silicon products in rubber, tire, food, medicine, pesticide, feed and other industries have a wide range of applications. In the production of silica drying process of high temperature requirements, so the need to run a stable CFB steam boilers as heating equipment. SHX circulating fluidized bed boiler has good adaptability to fuel and sufficient combustion. Furnace output is sufficient, economic efficiency is good; Strong load adaptability, safe and reliable operation; The failure rate is very low, the design process is advanced, so the maintenance cost is also very good; The stove is easy to operate and manage, and the work intensity of the workers is low. These advantages make it in the chemical industry has been very good application, loved by users.
With the increasing demand for silica products and stricter environmental protection policies, chemical plants have put forward higher requirements for production efficiency and environmental performance, and need a set of efficient, environmental protection circulating fluidized bed steam boiler. ZOZEN customizes SHX CFB steam boilers for chemical plant production lines. This series of circulating fluidized bed boiler adopts low temperature combustion; it can be directly desulfurized in the combustion process, simple and economic technology and equipment, high desulfurization efficiency. At the same time, high temperature cyclone separator combined with the design of large furnace and low flow design, prolong the residence time of pulverized coal in the furnace, can ensure the complete combustion of coal, and effectively improve the thermal efficiency of the boiler. Our engineers have designed multiple baffles on the convection heating surface to increase the flow rate of flue gas and reduce the generation of dust. Steam boilers equipped with serpentine tube energy savers and air preheaters further increase the overall boiler thermal efficiency to more than 89%.
Customer Feedback
ZOZEN completed the production and delivery of CFB boilers for our company within the agreed time. Next, the boiler will smoothly enter the installation period. We are looking forward to the changes brought about by the operation of this CFB boiler.