Available industries:
Heating Industry
Project boiler medium:
Steam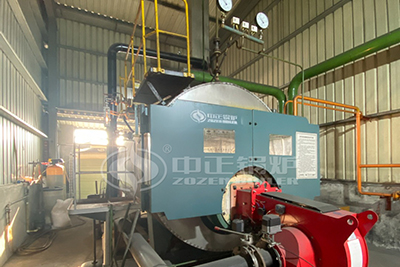 ZOZEN has customized a natural gas steam boiler solution to provide centralized heating for industrial processes, which uses multiple 3 ton WNS series gas boilers, a green, energy-saving and emission-reducing industrial boiler that is favored by many industries. It can increase the thermal efficiency of boiler to more than 98%.
After running the boiler for a period of time, the customer said that the gas boiler of ZOZEN has low emissions, high thermal efficiency, safe and reliable operation, and provides sufficient high-quality steam for our production. Meanwhile, the boiler fully automatic control system helps us to operate and run the boiler more safely, which guarantees our safe and green production.