Available industries:
Feed Mill
Project boiler medium:
Steam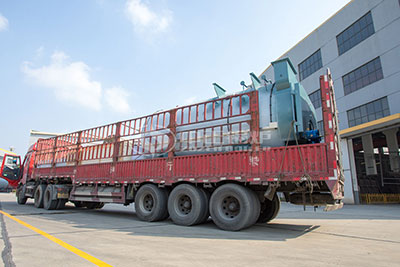 Case Introduction
2 tons WNS gas boiler refers to the horizontal combustion chamber furnace gas steam boiler products; it can produce 2 tons of steam per hour of boiler. The fuel used is a steam boiler product of natural gas, biogas, liquefied petroleum gas and gas. Gas boilers use more fuel is natural gas, so it can also be called 2 tons of natural gas steam boiler. WNS gas steam boiler has many advantages, such as reasonable product design, scientific structure, high thermal efficiency, sufficient output and energy saving and environmental protection, is the mainstream of the boiler market products.
Corrugated production line needs a stable steam supply; ZOZEN provides with a set of efficient and stable WNS series gas steam boiler for packaging plants, in order to improve the production quality and automation of corrugated production line. ZOZEN WNS series gas-fired boilers are designed for high capacity, with sufficient steam storage space and heating surfaces, which enable the boiler to produce high power and high quality steam. It is also worth mentioning that ZOZEN uses advanced CNC machining technology and strict quality management system to ensure the production and inspection of boilers, so as to ensure the safe and stable operation of boilers from the source.
2 tons condensing gas boiler to collect the heat from the boiler tail gas and then use the water into the boiler to heat, so its thermal efficiency has been further improved, the improvement of thermal efficiency effectively reduces fuel consumption, reduce the operation cost. This condensing gas boiler condensing flue gas recovery device can reduce the content of nitrogen oxides in the boiler tail gas, so that the content of nitrogen oxides in each cubic tail gas is less than 80mg, the content of ultra-low nitrogen boiler is less than 30mg.
Customer Feedback
Steam is an important factor that may affect the quality of corrugated molding, so the choice of steam boiler is also very important. The WNS series of steam boilers produced by ZOZEN Boiler are high quality, easy to operate, and enable automated, stable, and safe operation, providing a reliable guarantee of the quality of corrugated products.