Available industries:
food industry
Project boiler medium:
Steam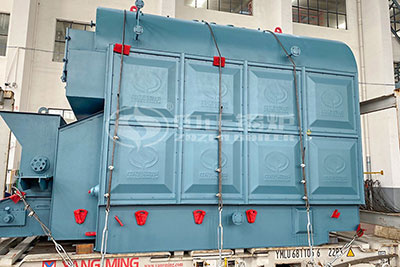 Case Introduction
Vitsamo Fruit Juice LLC, a juice producer in Mongolia, needed a high quality industrial coal fuel boiler that would provide a continuous supply of high temperature steam for the sterilization and disinfection process. As a professional manufacturer of industrial boilers, ZOZEN's production capabilities and comprehensive service gained the customer's trust.
According to the actual use requirements of the juice food factory production line, ZOZEN engineers customized the DZL series coal fuel chain grate steam system solution for the customer. This new 2 ton steam boiler has sufficient heating surface, including convection heating surface formed by the threaded flue tube and radiation heating surface formed by the drum-shaped water-cooled wall on both sides, with a thermal efficiency of over 82%. The compact structure of this boiler can effectively save the construction cost of boiler room infrastructure.
Customer Feedback
Through the Internet, We knew that ZOZEN Boiler was a strong industrial boiler manufacturer and supplier which had a good reputation on the international market. After the in-depth communication, we quickly signed the cooperation agreement with ZOZEN Boiler. We really appreciated for ZOZEN's DZL series coal-fired steam boiler, which had solved the heat supply problem of our juice production line.