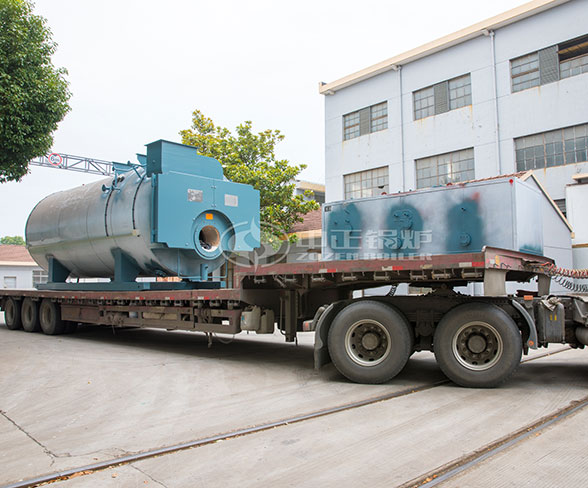 Capacity: 150 bhp
Pressure: 0.7 – 2 Mpa
Fuel: Nature gas, coke oven gas, biogas, liquid propane gas, diesel, heavy oil, light oil, crude oil, etc.
Industries: Heat supplying, chemical, food, textile, printing and dyeing, cigarettes and tobacco, fodder, pharmacy, building materials, brewery, rubber, hospital etc.
Product Description
Light oil diesel fired steam boilers reasonable selection, in order to ensure stable operation at the same time for users to save investment costs. The running technology of this series has been tested by thermal energy test center of special inspection institute, and the performance indexes are all higher than the design requirements, which has reached the advanced level at home and abroad. This series of steam boilers have remarkable energy saving effect, thermal efficiency of more than 100, better environmental protection effect, and effectively reduce emissions. It is widely used in enterprises, hotels, hospitals, office buildings, civil buildings and other facilities industrial steam and life and heating steam.