Available industries:
Cotton Bleaching Plant
Project boiler medium:
Steam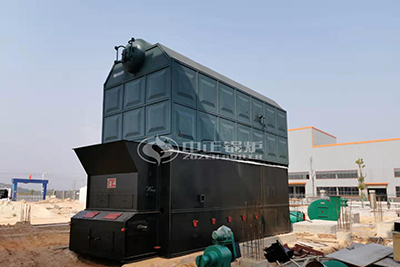 Industrial coal-fired boilers play a very important role in the textile dyeing and finishing industry. The customer of the factory needed a 15 ton coal-fired steam boiler to provide high-quality superheated steam for the dyeing and bleaching processes in production.
ZOZEN's SZL series of environmentally friendly coal-fired boilers are reasonably arranged through the furnace arch, furnace wall, and furnace heating surface to ensure the combustion efficiency and design evaporation capacity of the boiler. At the same time, through repeated tests, ZOZEN technicians reasonably arranged the primary and secondary air, which can effectively reduce the NOx emission while the fuel is fully burned. After a period of actual operation, customers are very satisfied with the performance of this coal-fired boiler.