Industrial boilers are energy conversion devices that heat water or other liquids by burning fuel. The selection of industrial boilers plays an important role in the overall efficiency of industrial facilities. When selecting industrial boilers, there are three factors to choose industrial boiler to combine the actual requirements of production, because these requirements will determine 1) the type of industrial boilers to be used, 2) the fuel used by industrial boilers, and 3) the combustion mode of industrial boilers.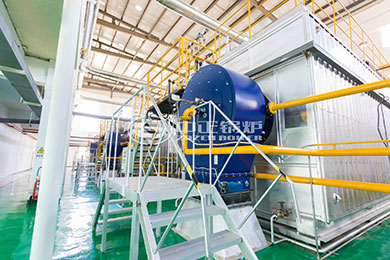 Common Types of Industrial Boilers
Water tube boiler and fire tube boiler are two kinds of boilers commonly used in today's industrial facilities.
Industrial Steam Boilers Use Fuel
The type of fuel is also important when choosing an industrial boiler.
Some common fuels include:
Liquid or gaseous fuels such as natural gas, biogas, blast furnace gas, liquefied petroleum gas, diesel oil, light oil, etc., are cleaner, more flammable, and have a higher thermal energy ratio than other forms of energy.
Biomass refers to combustible biomass molding particles, wood chips, rice husks, straw, corn cob, etc. Biomass energy is an important renewable energy, with green, low-carbon, clean, renewable and other characteristics.
Coal is the standard fuel source for industrial boilers, such as bituminous coal, anthracite, lean coal, lignite and other types of coal. The fuel cost of coal is relatively low, but the emission pollution of

coal-fired boilers

is relatively high, so dust remover is usually needed.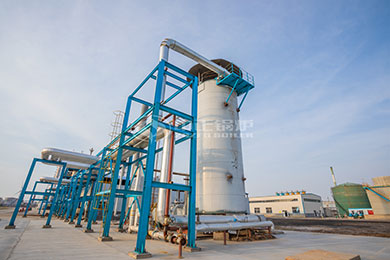 Industrial Boiler Combustion Mode
The thermal efficiency of industrial boilers is related to the combustion mode. The common combustion modes include layer combustion, chamber combustion, fluidized bed combustion and thermal oil boiler.
Laminar combustion is a kind of combustion mode in which the fuel is distributed on the grate with certain thickness. Chain grate and reciprocating grate are two common laminar combustion modes. DZL series coal burning/biomass burning boilers, SZL series coal burning/biomass burning boilers and DHL series coal burning/biomass burning boilers are all layer combustion.
Chamber combustion is a method in which the combustion fuel is injected into the furnace by the burner along with air for suspension combustion. It is generally suitable for liquid fuel and gas fuel. The WNS series oil and gas boilers and SZS oil and gas boilers produced by ZOZEN belong to room combustion.
Fluidized bed combustion is the combustion of fuel in fluidized boiling state in fluidized bed under the action of air with appropriate velocity. The circulating fluidized bed boiler produced by ZOZEN has the advantages of wide fuel adaptability, high combustion efficiency, large load adjustment range and good environmental protection effect.
Thermal oil boiler (organic heat carrier furnace) generally takes coal, oil and gas as fuel and thermal oil as medium. It uses a hot oil circulation pump to force the medium to carry out liquid phase circulation. It transports heat energy to the heating equipment and then returns to the heating furnace for reheating.
Hope  three factors to choose industrial boiler will help you to finde suitable products for your projects. ZOZEN designs and produces more than 400 boilers with stable performance, long service life and high thermal efficiency. Our customers cover all industries around the world. In the past 10 years, there have been more than 13,350 customer cases. In recent years, ZOZEN Boiler has not only vigorously promoted digitalization and information management, but has also made progress toward a world-class boiler brand in terms of boiler quality and service improvement, and has achieved fruitful results in vigorously expanding overseas business. Up to now, Wuxi ZOZEN Boiler Co., Ltd. has local distributors in Australia, the Philippines, Pakistan, Bangladesh, Uzbekistan, Mexico and other countries.