2020 Oil-fired steam boiler is a steam boiler product that burns light or heavy oil. It is the mainstream product of boilers at present and occupies an important market position. It has environmental protection and cleanness, low operating costs, high thermal efficiency, convenient installation, intelligent operation, and safety Reliable and many other advantages, and more flexible in use, not affected by the region, just install an oil storage tank to connect, easy to use, so it is called one of the mainstream products.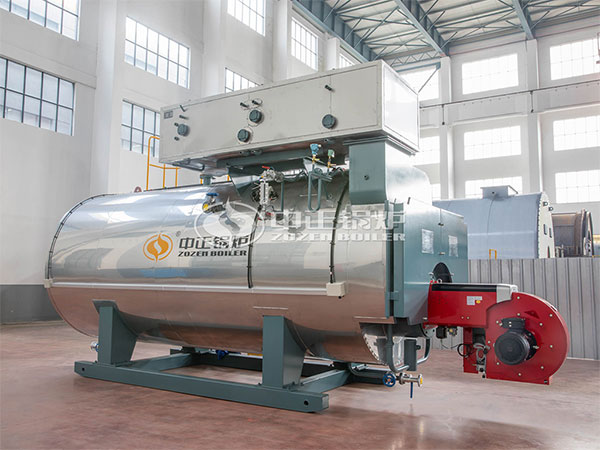 For example, a 1.5-ton oil-fired steam boiler is a boiler with a rated evaporation of 1.5 tons of steam, that is, it can produce 1.5 tons of steam per hour. 1.5 ton steam boiler can be divided into horizontal and vertical, but usually the most used is the horizontal fuel steam boiler. The calorific value of diesel is 42652KJ (9600 kcal) / kg. The thermal efficiency of oil-fired boilers is generally around 90%. Each kilogram of diesel can produce 13.9 kilograms of steam. Based on the price of 7.6 yuan per kilogram of diesel, the cost per kilogram of steam is 0.54 yuan.
Oil-fired boilers are widely used in hospitals, schools, textile factories, clothing factories, large supermarkets, garment factories, printing and dyeing factories, hotels, canteens, restaurants, food factories, beverage factories, soy products factories, meat products factories, canneries, Winery, pharmaceutical factory, packaging factory, building material factory, paint factory, swimming pool and other enterprises and institutions.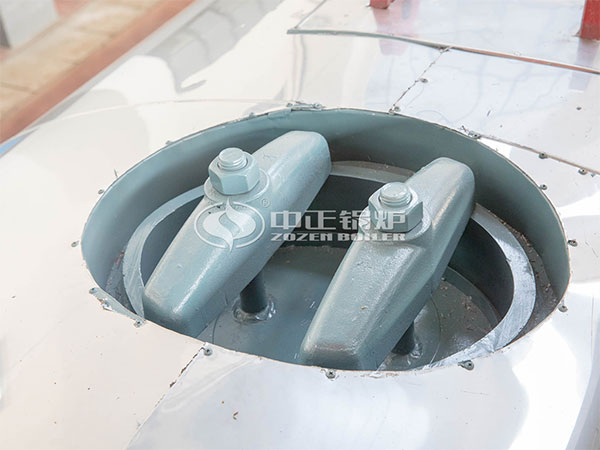 1. The oil and gas boiler adopts the internationally popular three-return structure, and the large-capacity design of the combustion chamber makes the combustion more sufficient.
2. The use of advanced wave furnace structure not only increases the heat transfer area, but also meets the free expansion of the furnace after heating.
3. The smoke pipe adopts a threaded structure, which enhances the heat transfer effect.
4. The boiler adopts a wet-back structure with full butt welds, high reliability, and low maintenance costs.
5. The design of the rear view device is convenient for observing the combustion condition.
6. Designed with multiple protection functions such as over temperature, over pressure, water shortage, leak detection, flameout, etc., the boiler runs safely and reliably.
7. The boiler package has color pattern plate, mirror stainless steel or matte stainless steel three forms, beautiful appearance.
8. Equipped with imported burners with good self-control performance to realize fully automatic operation.
9. Oil-fired boilers have high thermal efficiency, stable output and strong load adaptability.
Both WNS oil-fired gas boilers and SZS oil-fired gas boilers use an electromechanical structure, with a generous appearance, compact structure, small space occupation, convenient transportation, and low infrastructure investment. They not only follow the energy saving and environmental protection concept, but also meet the thermal energy required by the project; In terms of production and use, this type of boiler has truly achieved clean combustion, pollution-free emissions, convenient operation and sufficient output.