Available industries:
Food Factory
Project boiler medium:
Steam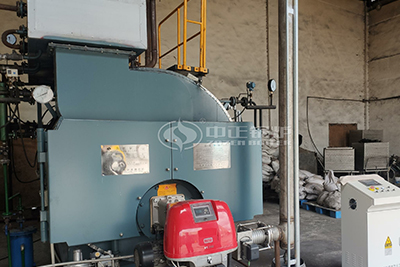 Food factories need to use high temperature steam to steam, dry and sterilize food products during the processing of cakes, sandwiches, bread, etc. The food industry pays great attention to safety and hygiene, and the customer chooses clean energy natural gas as the boiler fuel, while putting forward clear requirements for nitrogen oxide emissions.
ZOZEN's WNS series biogas fired steam boilers produce 2 tons of steam per hour, which can fully meet the steam requirements of food processing lines. The thermal efficiency of this boiler can reach over 98%, the steam output is stable and high quality, and the installation of the whole boiler is completed at the time of production, with compact structure and small footprint, easy transportation and installation, effectively saving the installation cost for customers.