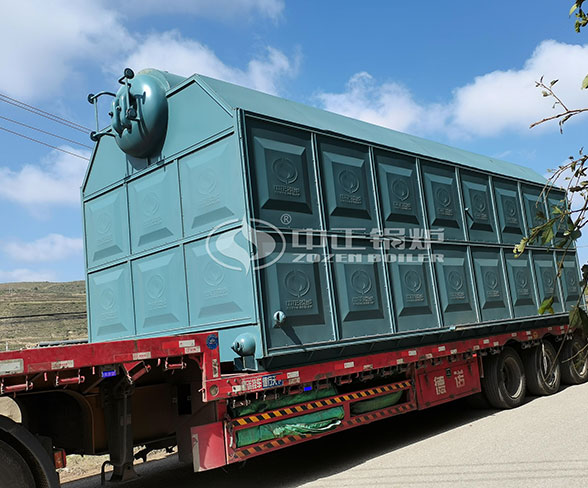 Capacity: 4 – 35 t/h
Pressure: 1.0 – 2.5 Mpa
Temperature: 184 – 350 ℃
Fuel: Bituminous coal, lean coal, anthracite
Industries: Heating, chemical, food, tobacco, textile, print and dyeing, feed, medicine, building materials, wine, hospital
Technical Advantages
High Efficiency and Energy Saving
The large area heating surface of industril steam boiler makes the start to heat up quickly, the flue gas returns to heat exchange, and the heat production efficiency is high.
After high temperature flue gas combustion, through two back side scour convection heating surface, to the economizer, and finally into the dust collector, from the chimney discharge.
The special design of the arch of the grate furnace is equipped with an independent air tank to adjust the air volume independently.
Safe and Reliable
The boiler is equipped with automatic control, monitoring instrument, spring fully open safety valve to ensure safety, maintenance platform, manhole and access door, can be opened for convenient operation and maintenance.
In addition to the water level safety Settings specified in the national standards, we have very low water level electrode protection to ensure the safety of the water level in horizontal steam boiler.