Model Number: SZL series
Place of Origin: China
Brand Name: ZOZEN
Certification: ISO, CE, ASME
Minimum Order Quantity: 1 set
Price:
Contact Us for Latest Price
Payment Terms: L/C, T/T
Packaging: Nude packing with foam for boiler body, wooden case for boiler accessories.
E-mail us:
[email protected]
WhatsApp:
+86-13506151292
Detail Information
Output:

Steam

Range of Capacity:

4 ton – 35 ton (384BHP – 1917BHP)

Fuel Design:

Biomass molding granules, wood chip, corn cob, saw dust

Design Pressure:

1.0Mpa – 2.5Mpa(181.3PSI – 355.3PSI)

Warranty:

1 Year

Structure:

horizontal type water tube boiler

Factory:

ZOZEN boiler Co., Ltd.

Application:

Heating, chemical, food, tobacco, textile, print and dyeing, feed, medicine, building materials, wine, hospital

Style:

Packaged boiler

Design Efficiency:

High Effciency 79% – 82%

Condition:

New

Use:

Industrial production line

Product Name:

biomass pellet wood chips fuel boiler
More Detial of SZL Series Biomass/Coal Boiler
Details of Biomass Boiler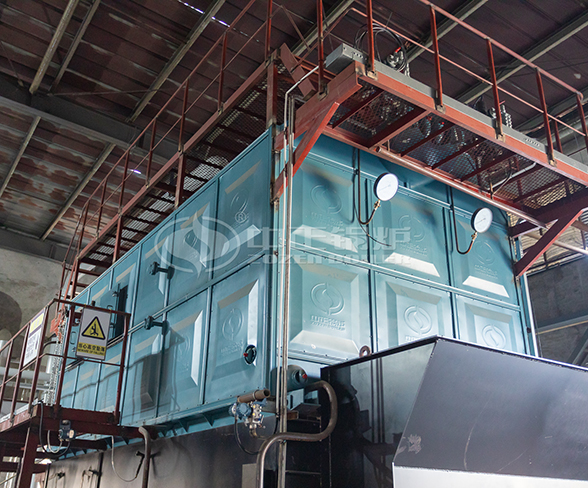 Details of Biomass Boiler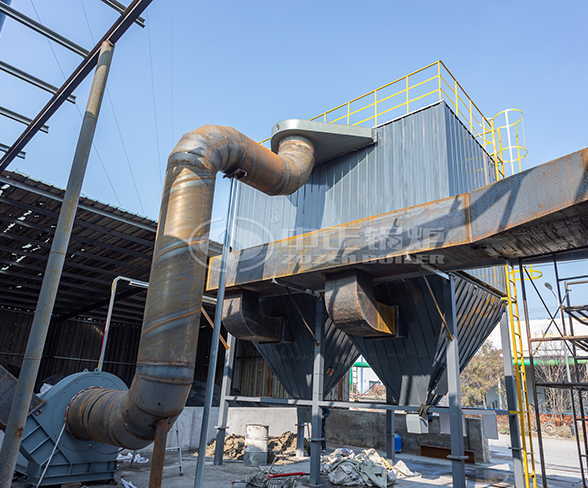 Details of Biomass Boiler
SZL Biomass Fired Boiler Description
SZL series boiler absorbs the merits from quick fitting boiler, features compact in structure, the boiler's shop is of one storey arranged, convenient for site installation, short in construction period, cheap in cost, simple in operation and etc. This series of steam boiler is suitable for industrial and living steam consumption, the correspondent capacity hot water boiler is applied for industrial and civil heating purpose.
SZL series vertical dual drums chain grate water tube hot water boiler, adopts quick fitting and assembly structure. The 4-6t/h boiler is of quick fitting tube structure, exit shop after completely assembled, the boiler of 6-35t/h is composed of 2 main components.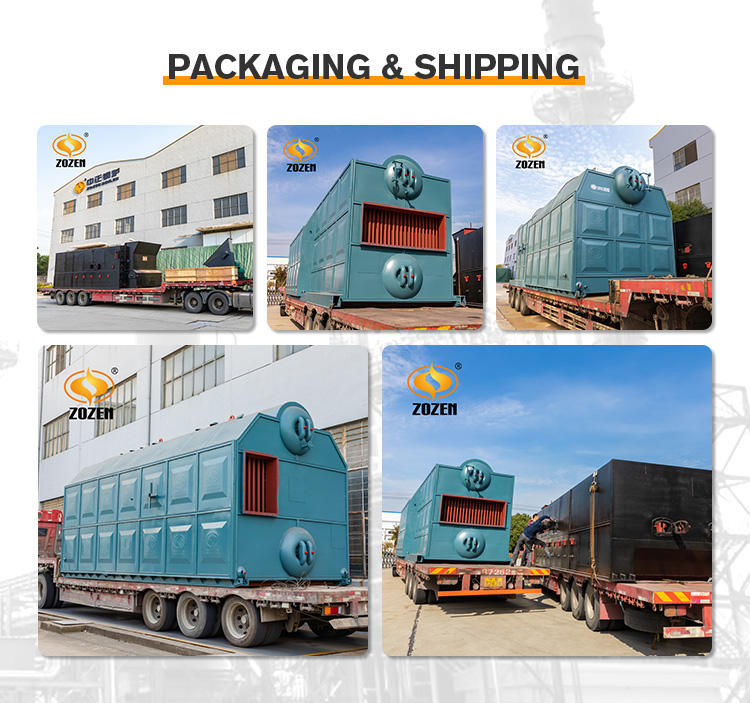 Customer Feedback
Food Industry 15 Ton Biomass-fired Steam Boiler Project
The boiler was under installation right now, it could be put into trial operation as long as the pipe system, dust removal and
environmental protection facilities were installed, which greatly saved us installation time and cost.
— Yinbao Juhua Technology Co., Ltd.
20 tph SZL biomass-fired boiler for tire factory in Thailand
During the process of tire manufacturing, high-temperature vulcanization is required. The energy mainly consumed is steam and electricity, and vulcanization is the process of digesting most steam. Therefore, when we choose the boiler, we will not only need to meet the requirements of low emission, but also consider the thermal efficiency of boiler fuel.
— Senturytire (Thailand) Co., Ltd.
Nowadays, Zozen's products have been exported to more than 100 countries and regions around the world and are used for application in chemical, pharmaceutical, paper, textile, food, electronics, automobile manufacturing, furniture, pesticides, biological products, building materials and many other industries.
Wuxi Zozen Boilers Co.,Ltd, was founded in 1988. After 30 year development, manufacturing base covers over 12000 square meters. It ranks top in the industrial boiler sector in Asia in terms of the variety of its products, the level of automation in its manufacturing facility and the volume of its production. Zozen prides itself on an annual production capacity of over 2,000 industrial boilers.