According to Professor Qinxin Zhao's report in the Industrial Boiler Industry Association, the boiler body design, furnace operation level, unstable coal quality, and ash deposits cause the average operating efficiency of actual layer-fired boilers (chain boilers below 20T) to be less than 70%, and some boilers are even less than 60%.
The cost of electricity consumption of coal-fired boilers, deslagging and dust removal, labor, and maintenance accessories is about RMB 20 per ton of steam.
Technical advantages of SZL series industrial coal fired boiler
According to the actual situation of coal supply in China, we designed the assembled water pipe steam (hot water) boiler. The boiler is mainly delivered in two major parts. The grate is one piece and the boiler body is one. Complete the construction and other related work to complete the boiler host installation. Achievable: single-layer layout of large-tonnage coal-fired boilers, low civil construction costs and short installation cycles.
The furnace adopts a densely arranged water-cooled wall tube structure. The application of the dense-drainage cold-wall tube in the design of the boiler furnace has changed the traditional structure of the original industrial boiler water-cooled wall, which effectively prevents the high-temperature flue gas from washing the furnace and radiation.
Independent water circulation system In order to ensure the safety and reliability of the boiler water circulation, we have designed separate water circulation systems on the structure. The water circulation structure is simple and clear, and the water supply task is clearly divided to ensure that the ratio of the cross-sectional area of the down comer and riser in all areas is greater than 0.4 On the premise that the water quality meets the requirements of the GB standard, the safety of the boiler water circulation is guaranteed.
The grate bracket adopts double-layer bracket, the lower layer uses channel steel, and the upper layer uses light rail. The upper layer is heated and the lower layer is stressed. The traditional grate bracket uses angle steel and friction bars to change the structure. , The active grate runs on the light rail, and performs a 48-hour cold test run before leaving the factory.
Selective application of a variety of water-cooling degrees. In order to improve the applicability of the boiler to coal, we have designed adiabatic furnaces, water-cooled furnaces, adiabatic arches, and water-cooled arches. , Coking characteristic index, etc., different furnace structures are selected to meet the requirements of different coal types.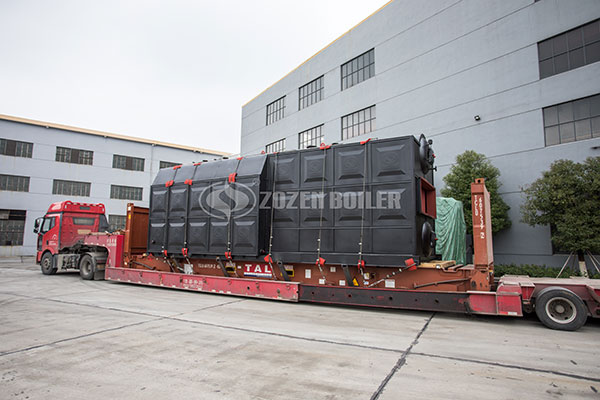 Feel free to contact us if you are interested in our products or company.