Computerized hot water boiler controller. All functions are magically stored on a smart chip. The boiler can be turned on with one button, fully automatic timing and constant temperature operation. Users can set the start and stop time. No need to be on duty, save effort and effort.
Equipped with imported brand burners, high degree of automation, automatic purging in accordance with the instructions of the controller, electronic automatic ignition, automatic combustion, wind oil (gas) automatic proportional adjustment, safe and stable performance and good combustion effect And there are flameout protection devices to ensure safe operation.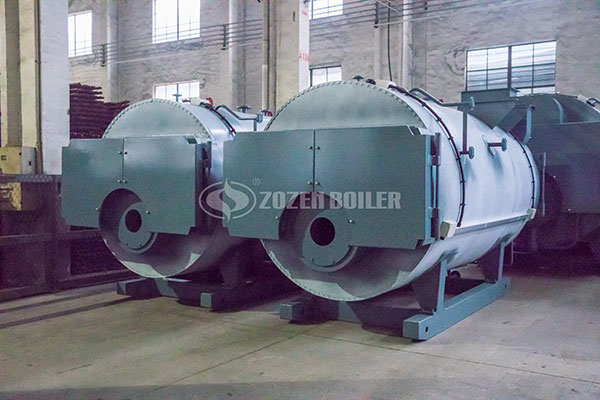 Fire retardant spoiler is inserted in the fire pipe to slow down the speed of exhausting smoke and strengthen heat exchange. The temperature of the flue gas discharged from the smoke chamber is low, reducing heat loss and saving fuel. The large font shows the water temperature, which is convenient for grasping the operating status of the boiler and the system. The water temperature can be set freely from 10 ° C to 90 ° C. The boiler automatically heats the system or provides users with hot water for living and bathing.
The control system controls the start and stop of the circulating pump according to the temperature of the boiler water. The horizontal oil-fired gas hot water boiler has a three-return full wet back structure. It adopts a large furnace and a thick smoke tube design to increase the radiation heat absorption of the furnace and effectively reduce energy consumption. The use of a threaded flue pipe and a corrugated furnace bladder greatly enhances the heat transfer effect and greatly saves fuel consumption.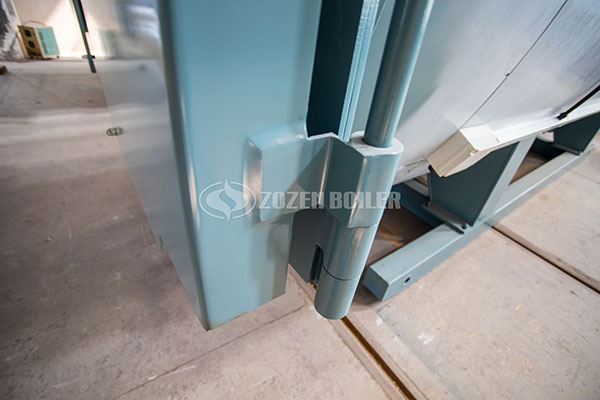 The whole machine is also equipped with overheating protection (when the water temperature in the furnace is too high, the burner will automatically stop working and buzzer alarm, secondary overheating protection (automatically cut off the secondary circuit when the boiler shell temperature exceeds 105 ° C), and prevent dry burning Water protection (when the boiler water is lower than the extremely low water level, the boiler stops working and a buzzer alarm is issued), and boiler leakage protection (the control system will automatically cut off the power after detecting electrical leakage and short circuit).
The boiler is designed according to the atmospheric structure. The boiler is in a state of no pressure and there is no safety danger. Using high-grade centrifugal glass wool multilayer insulation, famous white color steel plate for outer packaging, less heat loss, beautiful and rust resistant. Fuel oil heating boilers are widely used in homes, villas, hospitals, schools, hotels, hotels, fitness centers, bath centers and other enterprises and institutions.