The gas hot water boiler is a kind of hot water boiler. The gas hot water boiler uses gas (such as natural gas, liquefied petroleum gas, city gas, biogas, etc.) as fuel, and heats the water through the burner to achieve heating and provide life and bathing. Hot water, high boiler intelligence, fast heating, low noise, and no dust, is an economical hot-selling boiler variety that is very suitable for Poland's national conditions. The boiler can satisfy both heating and hot water supply alone. If a heat exchanger is added to the piping system, the boiler can meet both heating and bathing requirements.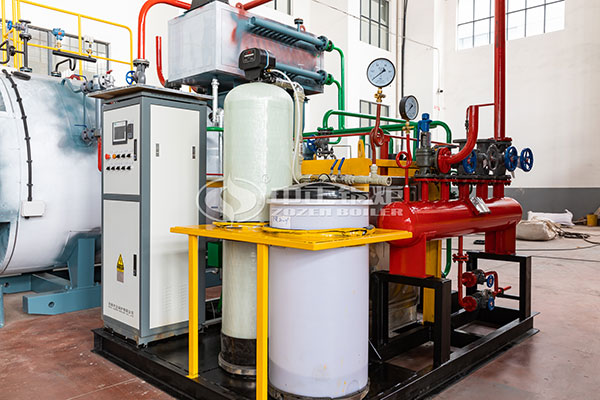 Gas hot water boilers have the obvious characteristics of environmental protection, energy saving, safety, and fully automatic operation. They are very convenient to use. In addition, due to economic operation and government policy encouragement, gas hot water boilers are more and more popular.

ZOZEN skid-mounted boilers, customers can solve the problems of boilers and LPG storage tanks at once. All equipment (includes boiler proper, economizer, burner, valves, instrument, electric control cabinet, chimney, water treatment, soft water tank, energy-saving circulating pump, raw water pump, deaerator, etc.) is designed to be installed on one or two prepared concrete bases. Skid mounted boiler has all interconnecting piping completed and has passed the cold state test at the factory before delivery. After the boiler arrives at the site, it only needs to be connected to water, electricity and gas to operate.

Save installation time and cost
Compared with traditional field installed boilers, skid mounted boilers can be customized by your demands, single point piping and electrical connections, and robust skid design make installation simple and easy.
Fully automatic and safe operation
With one button start, the boiler can be operated automatically and realize the unattended operation.
Remote monitoring, safe and worry-free
The boiler is equipped with remote communication device, which can remotely monitor the operation of the boiler through mobile phones and computers at any time.
Wide fuel adaptability
Applicable to separate burning or mixed burning of natural gas, biogas, blast furnace gas, diesel, LPG and etc.