Oil-fired boilers and gas-fired boilers belong to the same furnace type — oil-gas boilers. Today we mainly talk about the rankings of oil-fired boilers that burn liquid fuel and the buying principles. Fuels for oil-fired boilers include kerosene, diesel, heavy oil, residual oil and waste oil. Among them, kerosene and diesel should have calorific value and density; heavy oil, residue and waste oil should have viscosity, calorific value, moisture, flash point, mechanical impurities, ash, freezing point, density and oil supply temperature.
Wuxi ZOZEN Boiler Co., Ltd. is an old brand enterprise that started in 1988. It has a large scale and a long history. It must have the ability to stand in the boiler industry for more than 30 years. ZOZEN is a qualified boiler manufacturer with Class A boilers in Jiangsu Province. Today's oil-fired boilers include oil-fired steam boilers, oil-fired hot water boilers and oil-fired heating boilers.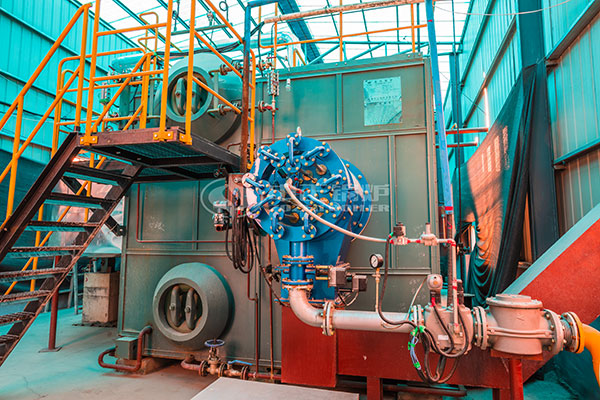 Selection principles for oil-fired boilers:
1. It should be operated automatically, with safety and security, and reliable self-control and protection devices.
2. Choose a boiler product manufacturer with good reputation and good after-sales service.
3. The boiler performance should be consistent with the characteristics of users' heat and steam, and the adaptability is good. When there is a large change in user load, sensitivity must be high, tracking must be fast, and pressure must be stable.
4. Depending on the location and requirements of the boiler, choose a vertical or horizontal boiler.
5.According to the user's steam supply time requirements, a fast boiler can be selected. Generally, steam can be supplied in 3-5 minutes.
6. The user is required to provide a load curve in order to verify the output and performance of the selected boiler.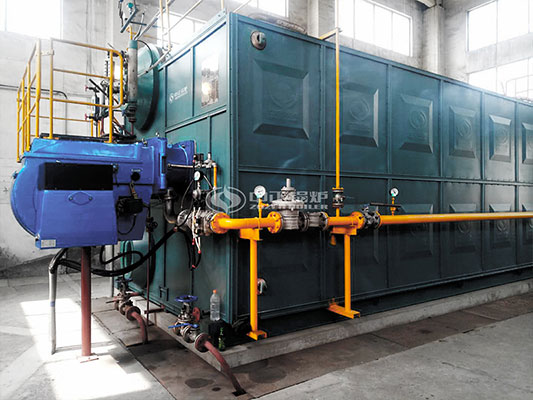 WNS Series Industrial Oil Fired Hot Water Boiler
Capacity: 0.7 – 14 MW
Pressure: 0.7 – 1.25 Mpa
Fuel: Nature gas, coke oven gas, biogas, methanol, liquid propane gas, diesel, heavy oil, light oil, crude oil, etc.
Industries: Heat supplying, hospital, hotel
SZS Series Oil Fired Industrial Steam Boiler
Capacity: 10 – 100 t/h
Pressure: 2.5 – 9.8 Mpa
Temperature: 194 – 540 °C
Fuel: Nature gas, coke oven gas, blast furnace gas, carbon black off-gas, biogas, methanol, LPG, diesel, heavy oil, light oil, crude oil, etc.
Industries: Heat supplying, chemical, food, textile, printing and dyeing, cigarettes and tobacco, fodder, pharmacy, building materials, brewery, rubber, hospital etc.