The boilers produced by Wuxi ZOZEN Company are now not only sold in China, but also well-known in the international market. For example, we have cooperated with Pakistan many times. We successfully cooperated with Zubair Feeds (PVT) LTD, a well-known feed company in Pakistan's feed industry, on the 8t/h SZL coal-fired chain furnace project.
In the feed production process, it is necessary to heat the feed ingredients to make them mature, which is convenient for animals to digest and absorb. Therefore, the boiler is essential heat source equipment in the feed processing industry. Pakistan, as a developing country with fast economic growth, agriculture is the pillar industry of its economy, and the feed processing industry is also developing rapidly. Facing the ever-increasing market demand, Zubair Feeds feed factory decided to expand its production scale and purchase a more efficient steam boiler system to ensure the stable operation of the feed production line and the high quality of feed.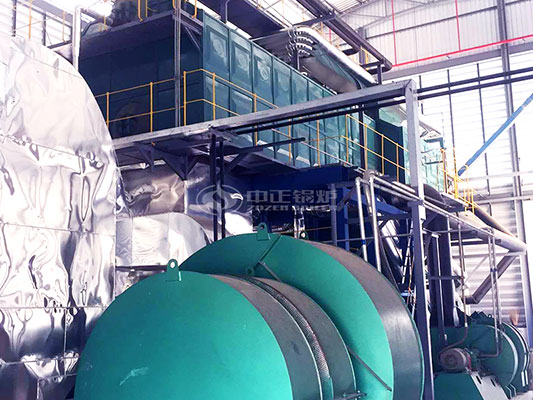 In order to reduce the operating cost of the enterprise, Zubair Feeds feed factory decided to add rice husk to the coal as boiler fuel for co-firing, not only turning the rice husk into treasure, promoting the recycling of biological resources, but also improving the economic benefits of the enterprise. According to the customer's needs, we have made a reasonable design and customized an 8-ton coal-fired chain boiler suitable for the actual needs of the production line:
1. Improved thermal efficiency: Thermal efficiency is more than 5% higher than conventional boiler systems in the industry, realizing efficient conversion of heat energy. Although it seems that it has only increased by 5%, in actual use, the fuel saving is very obvious.
2. Pollution is significantly reduced: It is well known that the pollution of coal-fired boilers is serious, and its use is restricted in many areas. The chain furnace is a layer-fired boiler. After the coal enters the grate, the fuel and the grate move toward each other as the grate moves forward, which promotes the full combustion of the fuel, which is more environmentally friendly than ordinary coal-fired boilers.