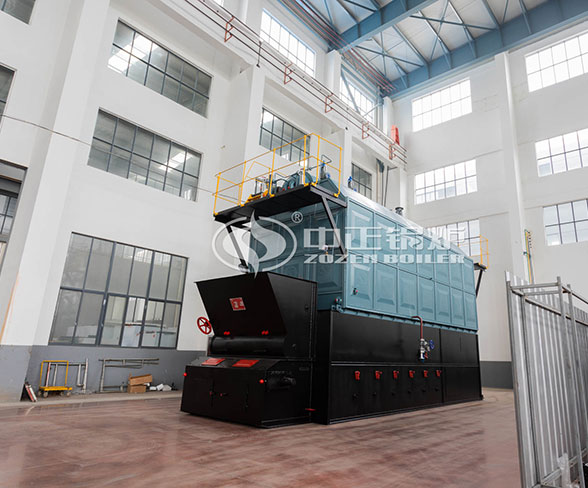 Capacity: 12 ton
Pressure: 1 – 2.5 Mpa
Temperature: 170 – 225 ℃
Fuel: Bituminous coal,lean coal,anthracite
Industries: Heating, chemical, food, tobacco, textile, printing and dyeing, feed, medicine, building material, wine, rubber, hospital
Assembly Coal Fired Boiler Project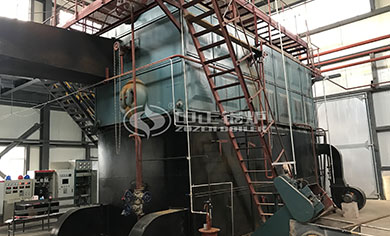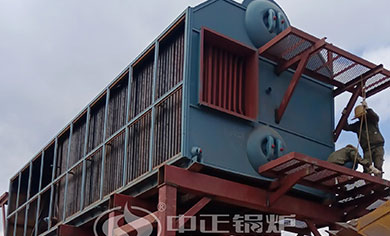 SZL Coal Fired Boiler Introduction
The drum consists of arched tube sheet and spirally corrugated tube, which makes the shell change from the quasi-rigid into quasi-elastic, so as to prevent the tube sheet from cracking.
The ascending calandrias are arranged under the drum. With this arrangement, the dead water zone at the bottom of drum is eliminated, and the sludge is difficult to subside on it. As a result, the high-temperature region of drum obtains better cooling, and the bulge phenomenon at the bottom of boiler is eliminated effectively.
It increases the reliability of water circulation and prevents the occurrence of cartridge igniter through adopting the backwater injection instead of front down pipes.
The optimal design of the spirally corrugated tube strengthens the heat transfer, speeds up temperature rapidly and enhances the boiler steam rate.
It is the rational design of arch inside the furnace that improves combustion condition, enhances the dust falling function in it and reduces the pollutant emission of the boiler.
With good sealing, the wind box is easily to operate and can provide rational wind. Consequently, it reduces the air excess coefficient and increases the boiler thermal efficiency.
With compact structure, smaller boundary dimension than other same volume boilers, it can save the investment of capital construction for the boiler room.